We strive to offer our clients personalized service and we drive excellence, to make every real estate transition a smooth and positive experience. Contact us today, and let Our Home Realty Advisors assist you with your next real estate move.
If you want to learn more, click on any of our features
---
Buying a home is a long and difficult process, I can help you decide on what to look out for in the ever so changing real estate market.
Selling your home can be challenging, I can help you decide what to do in order to make the process go as smooth as possible.
Please answer any of our Property Request6 Forms, and we can help you find exactly what you're looking for!
Our Easy-to-use mortgage calculator helps you calculate payments, know how much your monthly payment is for your mortgage.
HomeQuest Advantage Properties
Providing FULL TIME Real Estate Services since 2003 and Mountain Community Service since 2005, HomeQuest Advantage Properties and Broker/Owner Denice R Hickethier, along with a with a team of local agents, has established a solid foundation in the community offering knowledgeable and ethical Real Estae Sales and Property Management. Local Area Specialists Serving Mountain Center (from Garner Valley through Pinyon), the entire Anza Valley, and Aguanga down through Temecula. The majority of our service involves handling the sale and purchase of large rural properties usually involving min 2.5 acre parcels up to larger acreage. Horse Properties, Ranches, Private Custom Homes, and Vacant Land. We are familiar with this niche area with extensive knowledge in land surveys, septic and well systems and have long established relationships with local vendors. We treat ALL of our clients with the highest level of integrity and provide the most cutting edge marketing programs whether the home sale is $200,000 or $2,000,000! Need Help Fixing Up Your Home To Sell?? We offer a full team of home improvement vendors to help prepare your home for sale and will meet you for FREE consultation to advise how to properly prepare your home to achieve it's highest and best sale. Our LOCAL TEAM is here to offer all the guidance needed to help you manage the delicate process of buying and selling real estate throughout the Mountain Communities.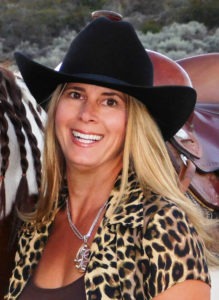 We specialize in buying and selling homes throughout Aguanga, Mountain Center, and Anza.
If you are a buyer or seller who lives near these areas, or if you are looking to relocate to our area, we are happy to assist you! Real estate is one of the largest and most exciting investments one can make. We are here to make sure that your process is a fun and rewarding one!